Wine, there just seems to be something special about wine. An Allure of wine one might say. In Ancient Rome, wine was believed to be a daily necessity (some still feel that way). Wine was made available to everyone from the slaves all the way up to the Aristocats. Whereas in ancient Greek times wine was considered the privilege of the upper class. Regardless of the culture, as with the ancient Egyptians wine played a pivotal role in ceremonial life. Nowadays wine still plays a big role in our celebrations, but we tend to be more like the Ancient Romans. Whereas Wine isn't just for the upper class but is enjoyed by all (of a certain age). And not just for a celebration but is drank for any and many reasons.
A Relaxing Jacuzzi 
Y
ou and your significant other decide to get away for a weekend, to a nice secluded spot perhaps up in the mountains. It is a beautiful night, and with such a spectacular view you don't feel like spending it indoors. One of you looks outside when you notice the jacuzzi right out back of your room. Looking at each other I am sure that one of you will end up saying "I will get the wine and Glasses" that's the Allure of wine talking. So with full glasses perhaps of a calming ( not to sweet) white in hand, you spend the night out in the fresh air, relaxing bubbles and jets soothing all the stress you both might of had away.Under a beautifully moonlit night. Does that not sound like a terrific way to spend the night.
A Relaxing Bath
I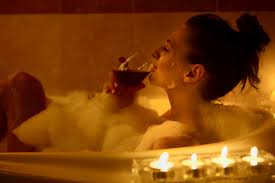 t has been a tough day/week all the way home all you can think of is getting into a hot bath and soak the stress right off. As you get home and do the normal after work routine, check messages, look at the mail, and whatever is your norm.
Now as that is done you go turn on the hot water, and maybe add a little bubbles to the water. You may or may not lite some candles, depending on how your feeling that day. So you go grab a nice glass of Red wine (as Red wine can be an excellent stress reducer) and slowly slip into the tub of hot water. You sit there in the hot bath enjoying the Quiet. The stress seems to fades away with every sip you take, and as your a member of Direct Cellars you know every sip will be a little taste of Heaven.
Not just for the Ladies anymore!
W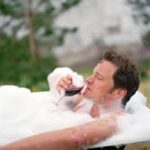 hile Women and Baths seem more common, by all rights the Joys of a Hot Bath and a Glass of Fine Wine are not just for Women (not in this Century).  One try and almost any Man will see the calming value of some Alone Time. With a Fine Wine in hand under the bubbles in a Hot Tub.  Try it once, and you will know how amazing it feels.  You will see why letting the significant Woman in your life enjoy a Hot Bath 2 to 3 times a week. This is worth doing the extra chores or to take the kids out to the park to allow it to happen.  She will be relaxed, and your efforts to allow her the complete peace and quiet will be worth it for you both. As you can now see he also has found the allure of wine.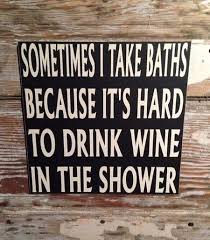 The Allure of Wine Leading to Romance.
Whenever there is some alone time and you add in some exquisite wine from your collection you received from you Direct Cellars wine of the month club, Romance is bound to happen. A quiet night in front of a crackling fire, and a nice bottle of a robust Red or a calming White. Turn  the cell phones and laptop off, so there is no distraction. Or maybe one of you draws up a hot scented bubble bath for two, candles lite and a bottle or two of some fine wine.
The Allure of wine to Food.
A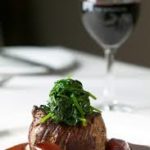 nytime that you pair an exquisite bottle of wine to a meal magic is sure to happen. This is why anytime you been invited over to someone's house for a meal asking "what are you serving" is the norm. Asked not to be nosey, but so you know what kind of wine you should bring. And if you were a member of a great wine of the month club like Direct Cellars you know you will have a great bottle to bring with you. With all the choices of wines out there. You might have one wine with the Hors-d'oeuvre to then sit down to a different bottle with dinner. And maybe even a third bottle with dessert.
Many of us do not know enough about the many different wines and different varieties of wines.  More so, we have not experienced enough of these different wines to know what pairs best with them, other than trial and error.  Or maybe you have been fortunate enough to go with a suggest Wine and Food pairing at a Fancy Restaurant, or with a Wine knowledgeable friend.
We Get Our Exquisite Wines from Direct Cellars: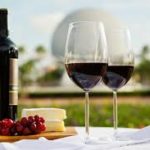 With our Exclusive Wine Club at Direct Cellars, you not only get access to New Fine Wines (From Single Vineyards) each and every month, but you will receive detailed information on the Wines themselves, where they come from, and suggested food pairings.  You will learn and have a roadmap for the perfect "Event" with your Fine Wine and Food Pairing.
Ev
er tried the taste sensations with the perfect Fine Wine and Grapes. Soft White Cheese, Blue Cheese Assortment, or Gouda Cheese?  The tastes alter in degrees of pleasantries with various Wines and Wine Varieties.  Add in some melon wrapped in Proscuitto Ham, and the right Fine Wine.  Sometimes the simple accompaniments can make for an "Event".
A great French Dip becomes "Spectacular" with the right wine.  Take that Super Meaty Sub from your favorite Deli and create a true "Event".  Something simple becomes exquisite.  Looking for an easy, yet memorable "Event" with your Loved One?  This is quite the treat, and creates a "Take Out Sensation of Tastes".  All from the addition of Fine Wine.
The options are almost endless. When it comes to combing food with wine Food + wine = something magic. But don't worry when you get your exquisite wines from Direct Cellars they include a cheat sheet of foods the wine they shipped pairs well with.
Women and Wine – Perfect Combination!

Women, when they get together is usually a creation of laughs, inside jokes and usually some sort of trouble.  Add the perfect pairing of Fine Wine, some Glasses, and the Party is ready to go.  From the first pour to the last, everything becomes fun.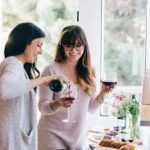 Surrounding your Girlfriends with Fine Food, Fine Wine and Great Company (You Know Best).  Women know how to enjoy themselves.  They can relax, together in a cozy environment, either dressed to the "9's" or in their pajamas.  Enjoying make-up tips and techniques, to enjoying a Romance Film Marathon.  All made even better with the addition of Fine Wine to round out the time spent together.Grab a 
Glass (or Bottle) and enjoy the Wine Magic as you dance the night a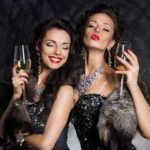 way, relaxed and worry-free.From Clubbing to a night out on the Town.  A bottle of Fine Wine (or three) shared with the girlfriends is sure to create some great times for all.  Get ready to bury the stresses and worries, and enjoy your companions, support group, and besties.Grab a Glass (or Bottle) and enjoy the Wine Magic as you dance the night away, relaxed and worry-free.
Then you come across this site and guess what – we have an amazing Wine Club and one that gives you the Opportunity to get Free Wine each month, as well as to make a part time or full time (Career) income.  Enjoy Fine Wine, Share with Others, and Get Paid…
Whether you want to just enjoy the Fine Wines yourself, or be a part of our Vision of Sharing this with others, this Presentation will explain the simplicity: Available in the US and UK with more countries to be added soon.

Get Access to Wines From Around The Globe (That you wouldn't be able to get otherwise)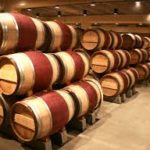 Winemakers all over the world are crafting delicious wines each and every day. And if you're a Wine lover you deserve to be enjoying these wine where you live. With Direct Cellars this is exactly what you will get to do each and every month. Because Direct Cellars has access to these exquisite (some are exclusive) wines. These are the wines that Direct Cellars picks for you and ships to you every month. For an unbelievable price.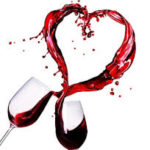 The kids having a sleepover? You have a first date tonight? Have a lovely picnic planned for the day? You and your significant other finally have time together, and you have a romantic evening planned? All these are great reasons to open up a bottle of exquisite wine. Be rest assured you get your wine from Direct Cellars. So you know you will have the right exquisite wines, and you will know just what to serve with it. Because of the education of wine you have been recieving each month.
Wine is known as the elixir of life. It has been around for centuries, I might just say its a gift from the gods. We drink it on special occasions, to celebrate, and just for a quiet night to wind down after work. And since you have Direct Cellars you will be looking forward to those moments and perhaps even find new ones. The possibilities are endless.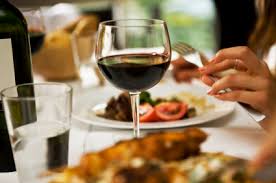 With the exquisite wines, you will start receiving from Direct Cellars you will be able to start building up your own Wine Cellar. A cellar you know will be filled with exquisite wines from different regions around the world. And with the educational (wine Love) letters in each shipment, you will know what you will want to try now and what to save for later. Save for an upcoming important event. If its a dinner party your saving it for get ready for all your friends praises on the meal. Because you know the wine is good and just what to serve it with.Life should be full of memories, and locking those in with the enhancement of a Fine Wine is, well… magical.
Enhance the party, gathering, or romantic party of two with "Direct to your Door Fine Wines" with your membership with Direct Cellars.
These sum up how we all feel when it comes to enjoying our Fine Wines.  You see them all over the Social Media Homes we all share.  It always makes us smile, and think "Oh, I so need a Glass of Fine Wine about now".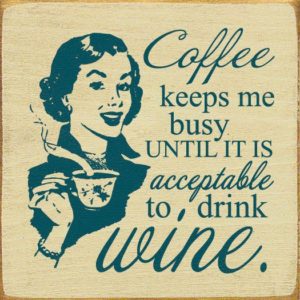 Isn't it always acceptable to drink "Exquisite Wine"?  Just saying!
You see them and hear them from time to time.  We all agree and nod our head in simple agreement when reading them.  Simple, true and taken to heart.